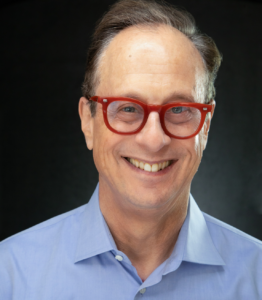 Cantor Bruce Ruben, Ph.D.
Cantor@TBAparsippany.org
Cantor Bruce Ruben was raised in Portland Oregon. He earned a Bachelors Degree in Music and a Masters in Religion from Indiana University. He furthered his studies at The Jewish Theological Seminary, where he was ordained cantor in 1981. He served Congregation Agudath Israel in Caldwell New Jersey during his last year of cantorial school and his first year after ordination. Then Cantor Ruben began a twenty-four-year tenure at Temple Shaaray Tefila in New York City. In this position he trained 1500 B'nai Mitzvah students, directed a professional quartet, conducted adult and children's choirs, composed and commissioned new liturgical music by leading Israeli and American composers, enriched the musical program with many special music services featuring music of French, German, British, Italian, Hasidic, and Sephardic Jewry (often collaborating with his wife, the prominent choral conductor Judith Clurman), and taught a wide range of adult education courses ranging from the History of Jewish Music to Jewish Mysticism. Cantor Ruben was also active in interfaith work in New York City, serving on the board of the Yorkville Christian Jewish Council. While at Temple Shaaray Tefilla, he earned a Ph.D. in history from the Graduate School of the City University of New York. His dissertation was published as Max Lilienthal: The Making of the American Rabbinate (Wayne State University Press). His music compositions have been published by G. Schirmer. Dr. Ruben has presented papers at scholarly conferences and been a guest lecturer at the University of Virginia, The Juilliard School, and Cambridge University. In addition, he served as Jewish history advisor to Broadway composer Stephen Schwartz for the revival of Rags and as religion and Jewish musical advisor for composer Howard Shore for the SONY movie, Song of Names. Dr. Ruben has published articles on Jewish music and Reform Jewish history in numerous scholarly journals and taught Jewish history at Hunter College since the 1990s and at Hebrew Union College. Beginning in July of 2006 he became the Director of the Debbie Friedman School of Sacred Music. He revised the curriculum to reflect the changing cantorate, started a distance learning program, and worked to strengthen the co-clergy relationship, especially through the granting of cantorial ordination. Leaving the DFSSM in 2015, Dr. Ruben was interim director of Jewish Studies at Hunter College for three years and cantor at Brooklyn Heights Synagogue for five years. He continues to teach Jewish history at Hunter, covering the entire range from the biblical to modern periods; he also teaches courses in Jewish mysticism, Intellectual Jewish history, American Jewish History, Holocaust, and the History of Antisemitism. Dr. Ruben lives in Manhattan with his wife, the conductor Judith Clurman. Their son Ari is a lawyer who also lives in Manhattan with his wife Alexandra and their daughter Penelope.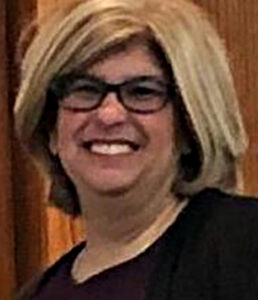 Debbie Lesser, Temple Administrator
Office@tbaparsippany.org
Debbie Lesser joined Temple Beth Am in July of 2014, as the Temple Administrator. Debbie's position was created to bring her unique knowledge of congregational life and business acumen to Beth Am. Her responsibilities include working with the clergy and President of the congregation to ensure all facets of congregational life, community and the building are working in concert to meet the needs of our Kehillah Kedoshah. She has a background in social work, coming from Jewish Family Service of Metrowest. She lives in Rockaway with her husband Steve and their children, Jayden and Aaron.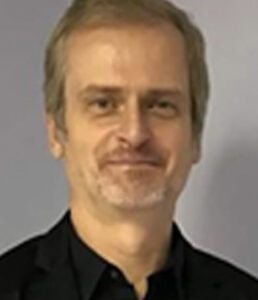 Yuri Grichetchkine, Music Director
musicdirector@tbaparsippany.org
Yuri is a composer, choral conductor and pianist for Temple Beth Am. After extensive training in his former home of St. Petersburg, Russia in St. Petersburg Conservatory, he has toured as Choir Master for Eterna Muziko Choral Ensemble, performing over 500 concerts in the former Soviet Union, Europe and the United States. He has played his piano works in the 2006 Summer Festival in Lisbon, on Portuguese radio and BWAC UnPlugged Music Series in Brooklyn. Yuri played at the Shalshelet International Festival in Miami (2013), as part of "Aurora" Trio, North American Jewish Choral Festival (during workshop program, 2013). In 2014 Yuri's music was performed in Washington Jewish Music Festival. In 2013 he received a commission for three liturgical compositions for the Park Avenue Synagogue, and played his compositions as part the the "Aurora" Trio in the International Music Festival in Amsterdam in 2014.