The Confirmation Academy is directed and taught by Lynn Anne Cutler, with Rabbi Andrew Sklarz.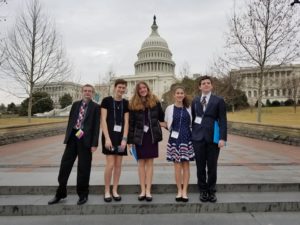 This three-year program for eighth through tenth graders engages students in Jewish thought and discussion, while encouraging them to pursue learning in their own areas of interest in Jewish life.
This year's Confirmation Academy will include a day trip to New York City and an extended weekend visit to historic Philadelphia, Pennsylvania.
The Big Idea we are exploring in the 2019-2020 academic year is, "What does it mean to be Jewish in America?" Our class will explore:ded overnight visit to historic Philadelphia, Pennsylvania.
Early Jewish Communities/Life in America
The shifting role of the American synagogue
"What is Jewish?" – changing ideas
Reform Judaism in America – what do we belive?
What Israel has to do with the American Jew
Modern day antisemitism in America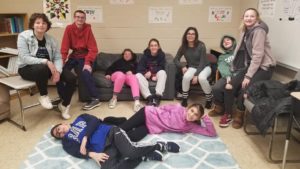 Texts and materials are drawn from a variety of sources and current news, rather than a textbook. Topics listed on our theme provide a broad outline for the year, but class discussion will often take direction from student enquiry and interests. Current issues and relevant world events will be discussed, grounded in Jewish teachings.
For more information about this exciting program, or to enroll, please contact Lynn Anne Cutler at school@tbaparsippany.org or 973-887-0046 x12.