Rabbi Andrew R. Sklarz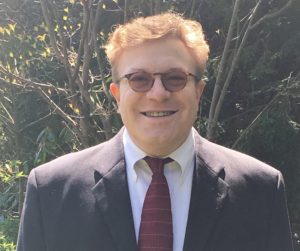 Rabbi Andrew Sklarz comes to Temple Beth Am after serving congregations for more than twenty-five years in Connecticut, New York and Pennsylvania. In addition to his rabbinic ordination and honorary Doctor of Divinity from the Hebrew Union College – Jewish Institute of Religion, Rabbi Sklarz holds Master of Arts degrees in psychology and social work. He has also served in chaplaincy roles in various hospitals, including Memorial Sloan-Kettering Cancer Center.  He joins TBA with his wife, Susan, and two children, Daniella and Alexander.
Rabbinic Statement:
As a Rabbi, I share my passion for Judaism to lift the spirit, nourish the soul, and stir the imagination.
As a Congregational Leader, I endeavor to raise social consciousness in children, teens and adults, and spur them to work for a better world.
As a Pastoral Counselor and Social Worker, my goal is to be present for others.