Rabbi Estelle Gottman Mills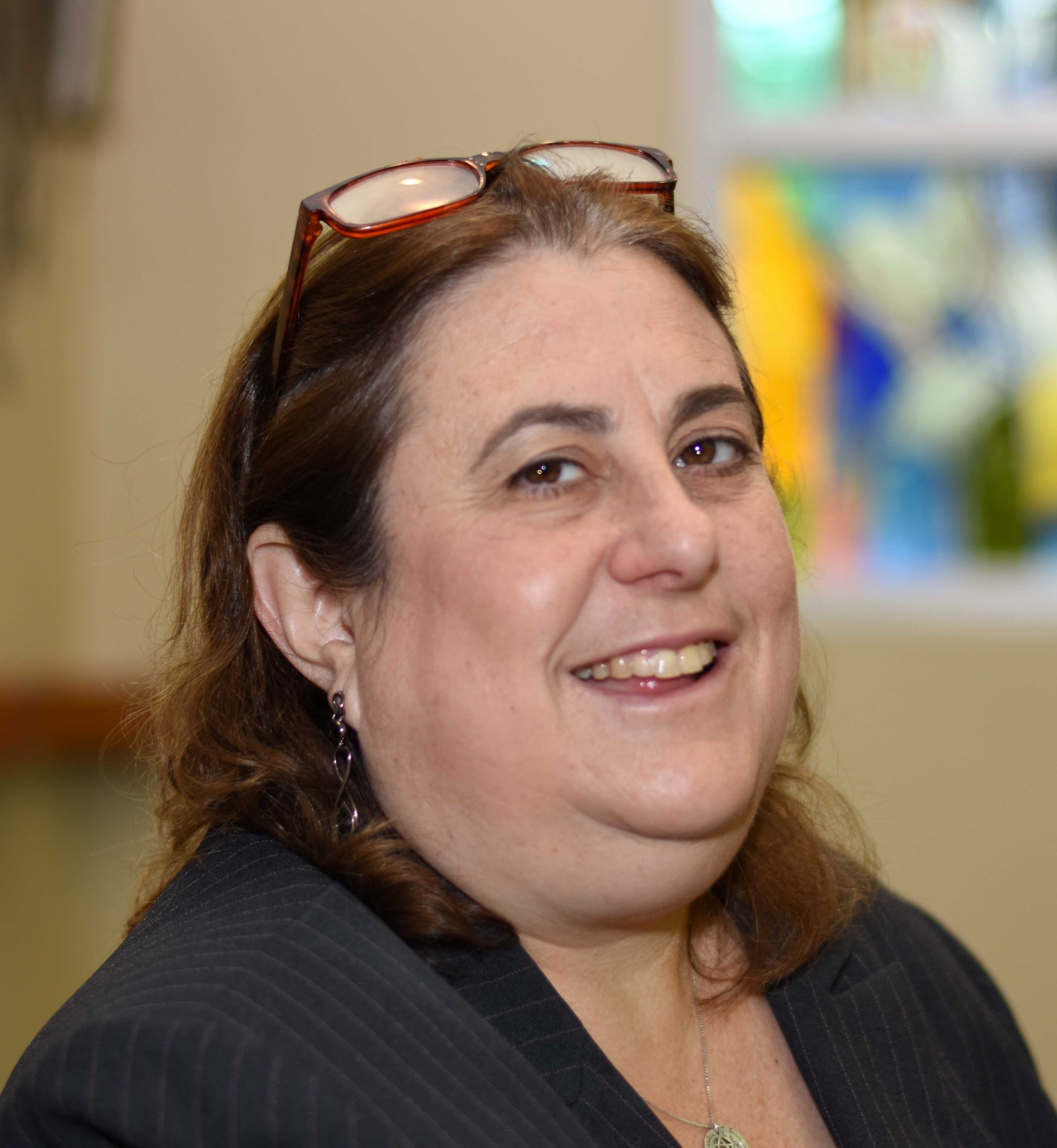 Rabbi Mills was ordained by the Hebrew Union College-Jewish Institute of Religion in Cincinnati in 1992, and holds a B.A. with honors in Jewish History from University of Michigan.
She served as the rabbi of Congregation Kol Chadash in the Cleveland suburb of Solon, and as the rabbi of Congregation Kol Am in the St. Louis suburb of Ballwin. Under her leadership, these congregations experienced significant growth in membership and in their religious schools. She has most recently served as the director of NNJJA (Northern New Jersey Jewish Academy) a consortium educational program serving five congregations in Bergen County, New Jersey. While working for NNJJA, she has also served as the rabbi for the High Holy Days at Temple Shalom in Danville, Virginia.
She was the recipient of the prestigious Legacy Heritage Innovator Grant and the Union for Reform Judaism has recognized her creative and innovative programming by awarding her an Incubator Grant for her Family Education Program: "Exciting Destinations, Jewish Explorations" and a Belin Award for her Membership Program: "No Regrets Membership" which our Gift of Membership program is modeled after. Rabbi Mills recently received her honorary doctorate degree for twenty-five years of service as a rabbi.
Rabbi Mills lives in Mountain Lakes, New Jersey. She is the proud parent of three children, Rafi, a 2015 Lehigh University graduate currently working at a government nuclear facility in Schenectady NY, Sivan, a 2017 University of Pennsylvania graduate who works for Aetna Insurance in Philadelphia and Noa, a student and soccer player at Skidmore College in Saratoga Springs, New York.
Rabbi-Cantor Inna Serebro-Litvak
Rabbi-Cantor Serebro-Litvak was born in St. Petersburg, Russia and was exposed to Synagogue music and Yiddish repertoire at a early age. She made aliya to Israel in 1990 with her whole family where she pursued musical education at the Musical Academy of Tel Aviv University. During that time she sang in numerous concerts throughout the country, had a leading role in the play "A Hosn in Shtetl" in Yiddish theatre, and sang in the Tel Aviv Philharmonic Choir.
In 1997 after graduation from the Musical Academy in Tel Aviv, she came to the United States. She continued her studies for a Masters degree from the Miller Cantorial School at the Jewish Theological Seminary and was the first woman from the former Soviet Union to graduate from JTS. Rabbi-Cantor Inna Serebro-Litvak performed at concerts in various Temples in the New York and New Jersey area, and led High Holiday services at Anshei Emeth in Chicago with Cantor Alberto Mizrahi. In addition, she participated in the recordings of the Milken Archive of Jewish Music, and her solo can be heard on one of the CDs from that collection.
From July 2002 through June 2005, Inna Serebro-Litvak served as cantor at Temple B'nai Or in Morristown New Jersey. She is married to Anatoly (Tony) Litvak, who works as a AvePoint and they have two young daughters named Emily and Abigail. In July 2005, she joined the professional staff at Temple Beth Am. Rabbi Inna Serebro-Litvak received her ordination and Master degree in Jewish Sutdies from AJR (Academy of Jewish Religion) on May 12, 2016.
Rabbi-Cantor Inna has released two CDs. Once is High Holy Day Music and the other the Sounds of Prayer. Copies of her CDs are available at our Judaica Shop at Temple Beth Am.